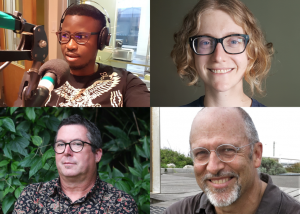 November 24, 2021
What needs to happen is to follow through on those commitments. All of us on an individual, community, national, and global level. Those commitments need to be respected. There is hope. This is front-page news, this is a very timely storm. We had the heat dome, a tornado last week, now we've got this […]
October 24, 2021
Watch Terry Sunderland's interview with CTV Vancouver about the upcoming 2021 United Nations Climate Change Conference and the need for better strategies to maintain the biodiversity of forests here.
October 21, 2021
Biodiversity is essential for safeguarding food security, ecosystem function, and human well-being. A collaborative study by the Collaborating to Operationalise Landscape Approaches for Nature, Development and Sustainability (COLANDS) team highlights the need for incorporating the ecological dimension in integrated landscape approaches. India aims to better integrate biodiversity conservation and livelihood objectives through the Biodiversity […]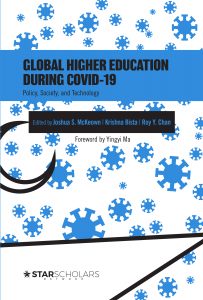 September 29, 2021
Samuel Adeyanju recently contributed a chapter on a book titled 'Global Higher Education During COVID-19: Policy, Society, and Technology'. The book explores the impacts of the novel coronavirus (COVID-19) for global mobility in the field of international higher education. Specifically, this book responds to the growing need for new insights and perspectives to improve higher […]
September 8, 2021
Congratulations to Alida O' Connor and Diling Liang for winning the Mary and David Macaree Fellowship for 2022. Diling also won the Hamish Kimmins Scholarship in Forest Ecosystems. Well done both!
September 7, 2021
A new paper led by Samuel Adeyanju and Alida O'Connor titled 'Learning from Community-Based Natural Resource Management (CBNRM) in Ghana and Zambia: Lessons for integrated landscape approaches' has been recently published on 'International Forestry Review'. The paper discusses the positive characteristics and persistent challenges arising from CBNRM initiatives in both countries. The full paper is […]
September 6, 2021
'Forests and agriculture, although often considered as separate or conflicting entities, are actually interlinked. Agricultural intensification and expansion are the primary drivers of global forest loss accounting for 11% of total global carbon emissions. Forest conversion negatively impacts biodiversity, reduces ecosystem resilience and also affects ecosystem services such as pollination, nutrient cycling and soil fertility […]
August 18, 2021
Big congratulations to Debbie and Alida for winning the first and second prizes respectively at the Three Minute Talk challenge of 20th Commonwealth Forestry Conference! Both presented their doctoral research at the challenge. Debbie spoke about the impact of land rights and deforestation in the Colombian Amazon on livelihoods of rural woman and Alida presented […]
August 16, 2021
Samuel Adeyanju recently spoke at the 20th Commonwealth Forestry Conference on 'Learning from Community-Based Natural Resource Management (CBNRM) in Ghana and Zambia: Lessons for integrated landscape approaches'. He presented the successes and challenges of the CBNRM initiatives in the two countries and the potential of  the integrated landscape approaches in addressing the challenges to ensure sustainable […]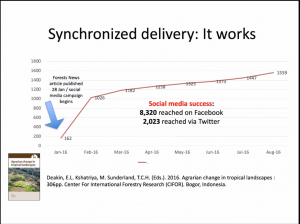 Terry Sunderland recently spoke at the 20th Commonwealth Forestry Conference on  'Communicating science: A practical perspective'. He emphasized on why communicating science is an important process to disseminate research findings, influence policy and have broader impact. His talk focused on science communication strategies that have proven effective in "getting the message out" to a wider […]